Hello hello! Happy weekend to all of you!!! Wedding season being in full swing, I thought this would be a good time to draw up wedding theme ideas!
Weddings — One of my most favourite occasions, and the reason I became an Event Manager, it is a time for love and unity. A great place to start? Choosing a wedding theme.
So, with four seasons in a year, you can break it down to Summer, Autumn, Winter and Spring weddings… But you don't have to stop there! You can sub catergorise your theme to suit your style, personality and the season!
Glam Vintage
One my favourite weddings (okay I may be a bit biased as it was the first event I did) – My sister, Ilhaam, and brother, Amir's, wedding.
The venue itself had natural beauty – with exposed beams, high ceilings and lots of wood details.
The caterers (the lovely Faika of Saff Caterers) did all the decor, draping, fairy lights and floral centrepieces. It was like a magical wonderland with slight vintage details in the tarnished silver centrepieces, cut out glassware and candelabras, adding all kinds of romantic lighting to the happy atmosphere.
To get this look – think lots of florals (in neutral shades such as white and/or pale pinks) with silver or gold details. Light up candles on the tables, add fairy lights and dim the lighting to create that warm feeling.
Fairyland | Photo Cred: The Dolliehouse (Rizqah and Reshaan Dollie)
Minimalistic
As you can probably tell – I am very into clean cut and simple designs.
One of the easiest, and the best themes in my opinion, as it lets the couple, their love and the day shine, whilst still keeping within the theme of wedding day.
To achieve this look – ensure crisp linens (tablecloths, napkins) even forgo tablecloths completely, if you have wooden furniture, for a bare and minimalist approach.
Decor should be kept to a minimum, think fresh greenery for the table with some hessian elements (maybe a bunting as seen below?) to add charm.
Rustic
Earthy and Natural – this is what comes to mind when you think of rustic themes.
This theme is all about letting the surroundings shine, and not adding too much artificial elements (so think less shiny, more florals).
Glam
This is all about the ornate, the regal and the sparkle.
For a glam wedding, think location location location. It needs to be magical and unique – a library for instance, has the wow factor.
Details should include candelabras (of great height), Tiffany chairs, chandeliers and lots of florals. Flowers to include are orchids, Lilies and Peonies (with roses of course!)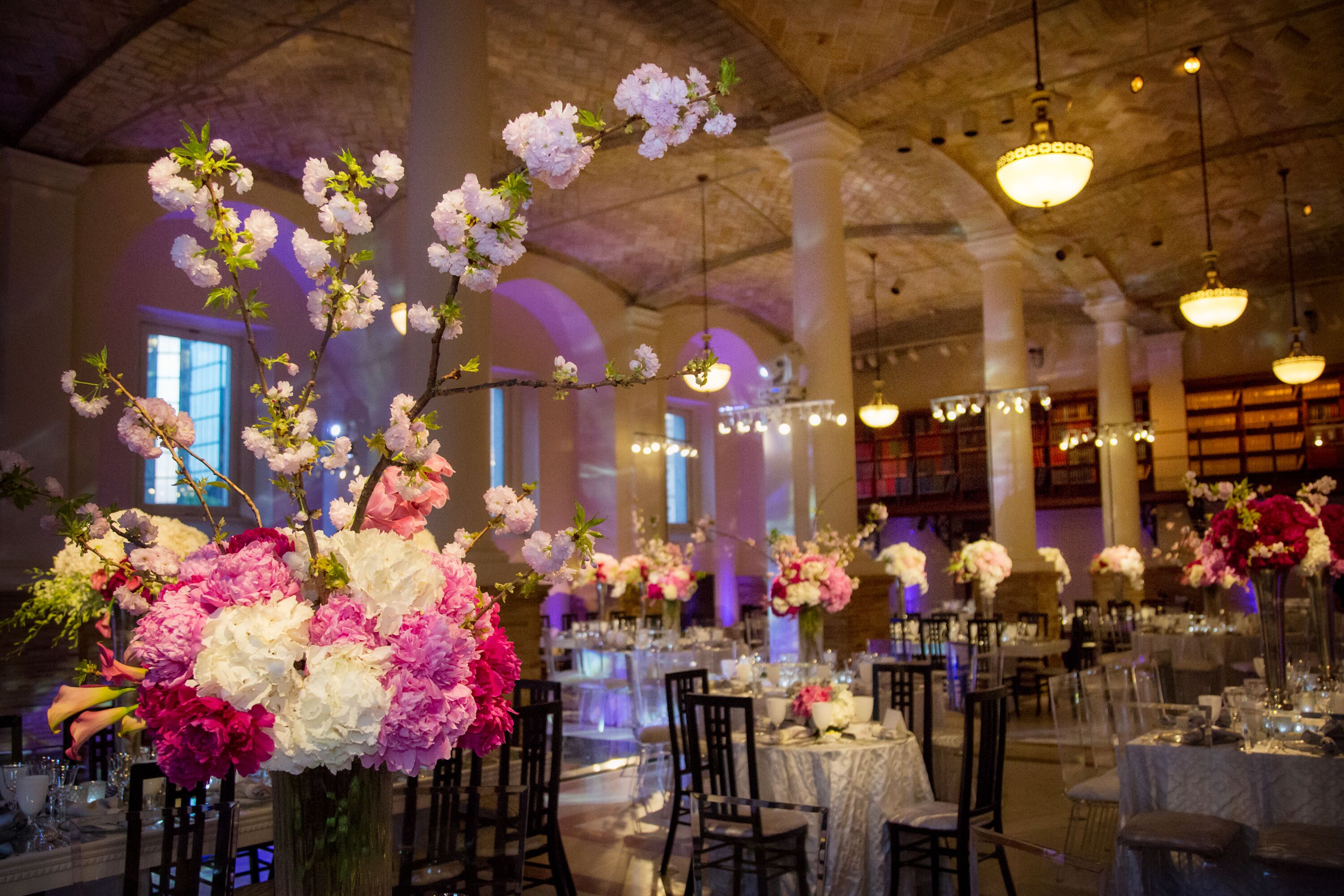 What kind of theme would/ did you choose for your wedding?