Hello hello lovelies! Hope you have been keeping well (and warm as the weather gets chillier here in the Southern Hemisphere.)
Today's topic is that of green kitchens… now, I am not one for bright colours (especially in the home department) but I can across so many lovely ideas for dark green kitchens, that I just could not resist!!!
So my husband and I moved into our new (temporary) home – and although most homeowners won't allow you to paint if you are renting, my lovely landlady has allowed us to do just that (can you see the wheels turning in my brain???)
I fell in L O V E with dark green kitchen ideas – It was something different and really striking.
I will be posting photos of each room – and the inspiration thereof – along with tips and tricks for making a small space appear larger.
I love that the dark green mixes perfectly with gold and copper (rose gold) as those are my favourite metals.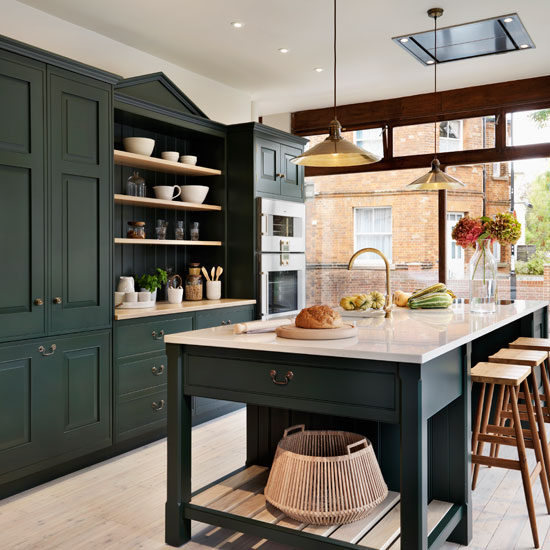 What is your favourite colour for a kitchen space?